Victoria is a small city in South Texas and is located in Victoria County. It has a population of over 65,000 people, but the Victoria Metropolitan Statistical Area (which consists of three separate counties) has a total population of over 111,000 people. Victoria is an inland city that's located 30 miles from the Gulf of Mexico. It's also a two-hour drive from Corpus Christi, Houston, San Antonio, and Austin.
The city was founded in 1824 by Martin De Leon and was originally named "Guadalupe Victoria," who was the first president of independent Mexico. It was part of De Leon's Colony, which was founded that same year. And by 1834, the town had a population of approximately 300 people. Now, it serves as the county seat of Victoria County and is the home of two universities.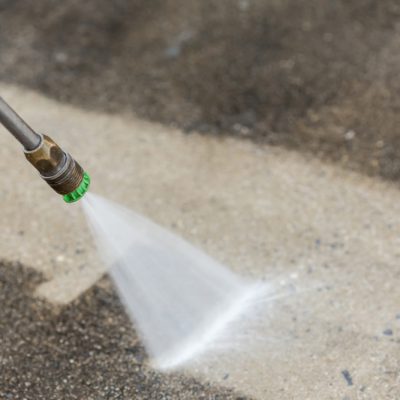 Concrete Coatings In Victoria, TX
USA Concrete Coatings is proud to service Victoria, TX with a variety of concrete protecting products and services. We are knowledgeable and capable of helping you figure out what you need to be happy with your concrete covering for many years to come. We have plenty of examples and references, just take a look at our about page for a long list of 5 star reviews.
Our commercial team is highly professional and quick. We can generally get in and out in less than a day, as we respect your time and realize downtime can be very costly for a business. For more about the process, please visit our installation page, or give us a call at (361) 853-2673 to discuss your project.
In addition to the different stains, dyes, and coatings that we can apply to concrete, we also provide epoxy, power washing and concrete sealing services. Please don't hesitate to reach out if you have any questions.
Examples Of Our Concrete Coating Work
---
---
---
---
---
---
---
Victoria's Climate
Victoria has a humid subtropical climate. June through August is very hot and humid, with high temperatures that often exceed 100 degrees. Spring and autumn are typically mild to warm with low humidity, while winters are generally mild (though it can get an occasional cold spell). On average, snowfall occurs once every 11 years. So, it's not very common.
Precipitation levels are at their lowest during the winter months with a secondary minimum in the month of August, when extreme heat and humidity take over. Victoria's wettest months are May, June, September, and October (the last two because of an increased threat of tropical weather). The city can experience an occasional bout of severe weather, but it's mostly from flooding. Hurricanes can cause damage to the city, and it rarely gets tornadoes.
Victoria's Economy
Victoria's economy has a mix of education, health care, retail, agriculture, and industry. Its access to major highways, the Victoria Regional Airport, various railway terminals, the shallow-draft Port of Victoria, and the deep-water Port of Port Lavaca-Point Comfort help the area to maintain a healthy business climate.
Some of the city's major employers include:
Formosa Plastics Corporation.
Interplast Group.
Dow.
Invista.
Caterpillar.
Alcoa.
Victoria also has a number of performing arts and theater events. Theater Victoria does six productions in a single season, which runs from July to May. And they're held in the newly-renovated Leo J. Welder Center, which is a fully-equipped modern performing space located downtown. The Victoria Symphony Orchestra and the Victoria Ballet also provide several performances every year. The Victoria Bach Festival takes place for a one-week period in the Month of June (which welcomes musicians from all over the country to fill up theaters, churches, and outdoor spaces with spectacular musical performances).
The city has several museums, which include the following:
McNamara House (which is a museum of social history).
The Nave (which is an art museum).
The Children's Discovery Museum.
The Museum of the Coastal Bend (MCB) showcases the area's multicultural heritage, and it includes various displays of artifacts from La Salle's colony in the late 17th Century.
If you live in the area and are looking for one of the best places for Victoria concrete staining, be sure to reach out to USA Concrete Coatings.