Your garage is one of the most important parts of your home. But if you have an outdated, cracked, or sub-standard floor, it can reduce its value and functionality by a significant amount. You can improve the look of your garage floor with a concrete coating — all while adding an exceptional amount of durability. There are a number of options when it comes to concrete coating for a garage floor, but all of them can withstand constant use, frequent impacts, and extreme temperature fluctuations.
The Importance of Concrete Coating for a Garage
Garage floors take a massive beating, and it's not just because of vehicle and pedestrian traffic. They also get exposed to a number of other things, which can include the following:
Dirt and dust.
Grease.
Automotive fluids.
Household chemical spills.
Hot tires.
Road salt.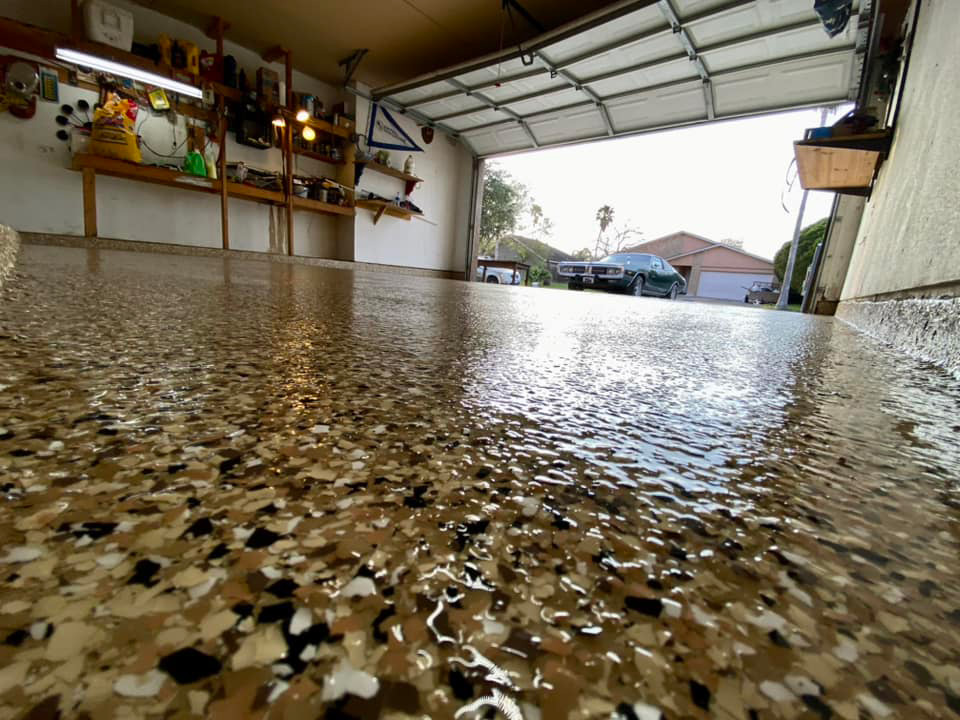 You also can't forget about the moisture that comes into your garage from periods of rainfall. Even temperature fluctuations can put a strain on a concrete floor, which contracts when it gets colder and expands when it's warmer. If a garage floor hasn't been maintained, it will eventually show signs of aging through the presence of any of the following surface flaws:
Cracks.
Stains from spills and leaks.
Efflorescence (a white powdery substance that's caused by the deposits of mineral salt).
Pitting (when the surface has degraded to the point where you see small indentations).
An uneven surface color.
Spalling (when the concrete surface crumbles or flakes away).
If you give it just a little more extra attention, you can keep your garage looking attractive while also making sure it serves its protective function.
Types of Concrete Coating for a Garage
There's no "one size fits all" approach to concrete coating for a garage floor, but here are some of the more common options:
· Polyaspartic Floor Coating — This type of high-performance coating is made of professional-grade materials that are applied through the use of special equipment. It can protect your garage for many years by creating a strong foundational bond that's impervious to water, chemicals, and other exterior elements.
· Epoxy Floor Coating — This is the first thing people think about if they want to take the DIY route. And while they can do a reasonably good job of protecting your garage floor, they don't work nearly as well as polyaspartic coating. Temperature and humidity levels also have to be taken into consideration. And unlike polyaspartic coating, epoxies can't be applied in extremely hot or cold temperatures.
· Concrete Resurfacer — This type of concrete coating is made of a mixture of sand, Portland cement, polymer materials, and other additives that can be applied with a trowel, brush, or squeegee. The natural gray color can also be enhanced with different pigments, so you can give your garage floor a more dynamic look.
· Floor Sealer — This is an inexpensive option that's easy to apply. It can also come in acrylic, latex, and urethane types. It does create a seal for the floor, which can protect it from stains and water damage. But sealers don't offer the same level of protection as epoxy and polyaspartic floor coatings. If you're looking for one of the best places for sealing concrete in Corpus Ch