Laundry rooms can be hard to do right. They're not the largest rooms in a house, but they need to be sturdy. This is especially true for the floor. It needs to handle moisture, heat, spills, and regular activity (especially if you have an older washer and dryer that like to move around while they're in use). The wrong kind of flooring can affect the functionality of this space, and having the right type of finish will add an aesthetic appeal while also making it stronger.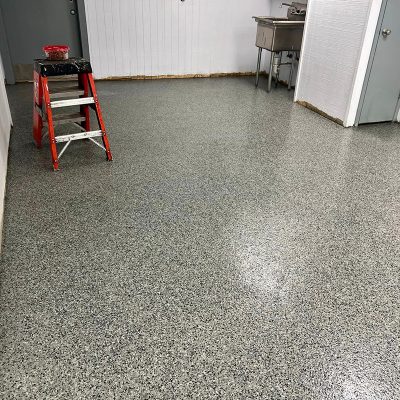 Concrete coating for laundry rooms is a great way to protect the surface from stains, as well as damage caused by chemicals, moisture, and degradation. There are even decorative options that will allow you to turn it into a beautiful living space without having to worry about moldy carpet, loose tiles, or warped hardwood floors. You can also choose from different color options, which can include, but may not be limited to:
Solid colors.
Quartz.
Decorative chip.
Metallic.
Medici.
You can choose a pattern according to your own tastes and style. Because there are so many color and pattern options, you can find one that matches your existing décor. Whether you want your laundry room floor to be simple or more involved, a good concrete coating can turn the space into something that's as functional as it is beautiful. With a polyaspartic polyurea floor coating, it will be ready for use the next day.
If you're looking for one of the best places for coating concrete in Corpus Christi, be sure to reach out to USA Concrete Coatings.