A concrete coating is a type of floor covering that can be used in a number of areas, which can include but may not be limited to:
Basements.
Garages.
Warehouses.
Manufacturing facilities.
Restaurants.
Stores.
A good coating can give your concrete a durable layer of protection against heavy traffic, abrasion, chemicals, and moisture. It makes the surface more aesthetically pleasing while improving its skid resistance. It also makes maintenance easier to manage.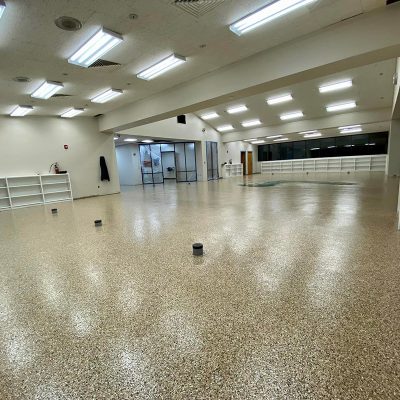 Benefits of Quartz Concrete Coating
Whether it's an outdoor pool deck or an industrial area that experiences a great deal of foot traffic, some spaces just can't get by with low-quality floor coating. If you need a more durable type of concrete coating that can perform well in even the harshest conditions, you should think about using quartz as part of your flooring system. It will bring slip resistance, strength, and style to your your residential or industrial space (which makes it a valuable investment that will pay off in the long run).
Quartz concrete coating gets its durability from a state-of-the-art polyurea build, which uses five distinct layers. This includes both a basecoat and topcoat that can be helpful in areas that are wet or are susceptible to moisture. The polyurea-based quartz system is much stronger than standard epoxies, which can come with a number of benefits. Some of them can include but may not be limited to:
Extreme adhesion.
Visually appealing custom colors.
Anti-slip texture.
99.5% solid formula.
UV stability.
Temperature flexibility.
Chemical and abrasion resistance.
Fast curing times.
If you're looking for one of the best places for coating concrete in Corpus Christi, be sure to get in touch with USA Concrete Coatings.