Spanish for "Saint Anthony," San Antonio is a city in Bexar County with a population of over 1.4 million people. It's the seventh most populous city in the United States, the second largest in the Southern United States, and the second most populous in the State of Texas. The city started as a Spanish mission and colonial outpost in 1718, and it became the first chartered civil settlement in what is now called Texas. It was once part of the Spanish Empire. And from 1821 to 1836, it was part of the Mexican Republic. San Antonio celebrated its 300th anniversary in 2018, which makes it the oldest municipality in Texas.
San Antonio was named by a Spanish expedition that explored the area in 1691 in honor of Saint Anthony of Padua (who was a Portuguese priest). The city has five 18th-century Spanish frontier missions, including the Alamo and San Antonio Missions National Historical Park. Both of these sites were designated as UNESCO World Heritage sites in 2015.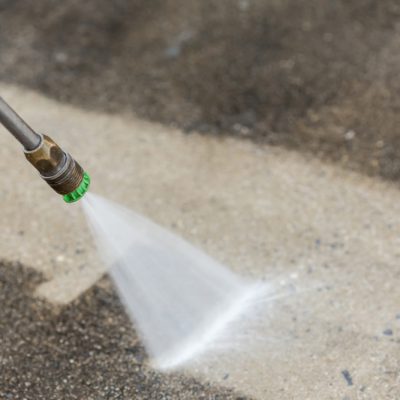 Concrete Coatings In San Antonio, TX
USA Concrete Coatings is proud to service San Antonio, TX with a variety of concrete protecting products and services. We are knowledgeable and capable of helping you figure out what you need to be happy with your concrete covering for many years to come. We have plenty of examples and references, just take a look at our about page for a long list of 5 star reviews.
Our commercial team is highly professional and quick. We can generally get in and out in less than a day, as we respect your time and realize downtime can be very costly for a business. For more about the process, please visit our installation page, or give us a call at (361) 853-2673 to discuss your project.
In addition to the different stains, dyes, and coatings that we can apply to concrete, we also provide epoxy, power washing and concrete sealing services. Please don't hesitate to reach out if you have any questions.
Examples Of Our Concrete Coating Work
---
---
---
---
---
---
---
Notable Attractions in San Antonio
Some of the notable attractions in San Antonio include:
The River Walk.
The Tower of the Americas.
SeaWorld San Antonio.
The Alamo Bowl.
Marriage Island.
The city also has a number of areas for commercial entertainment, which include the following:
Six Flags Fiesta Texas.
The Morgan's Wonderland amusement parks.
According to the San Antonio Convention and Visitors Bureau, 32 million tourists visit the city every single year. It's home of the San Antonio Spurs, who won the National Basketball Association (NBA) championship five times. The city also hosts the annual San Antonio Stock Show and Rodeo, which is one of the largest events in the United States.
Military Facilities in San Antonio
The United States Armed Forces have a number of facilities in San Antonio, which include the following:
Fort Sam Houston.
Brooke Army Medical Center.
Lackland Air Force Base.
Randolph Air Force Base.
Kelly Air Force Base.
Camp Bullis.
Camp Stanley.
While most of them are outside the city limits, both Fort Sam Houston and Brooke Army Medical Center are within the City of San Antonio.
Climate in San Antonio
San Antonio has a transitional humid subtropical climate that borders on the semi-arid climate classification, which is toward the west of the city. It has very hot and humid summers with mild-to-cool winters. The area can also experience cold fronts that come down from the north, which can lead to nighttime lows that are at or near freezing temperatures.
The area can experience about a dozen subfreezing nights per year and will typically see snow, sleet, or freezing rain approximately once every two or three winters. However, snow accumulation is very rare. It can go through entire winters without any frozen precipitation at all, and up to a decade has passed without any snowfall. July and August are the city's warmest months with an average high of 95 degrees, but the highest temperature ever recorded was 115 degrees (which occurred on September 5, 2000).
If you live in the area and are looking for one of the best places for staining concrete in San Antonio, be sure to get in touch with USA Concrete Coatings.