Rockport is a city in Aransas County with a population of over 8,000 people, and it's adjacent to the town of Fulton. Many people refer to both communities as "Rockport-Fulton," though they are two legally separate municipalities. Rockport is located on the Live Oak Peninsula (which divides the shore of the Aransas Bay, part of the Gulf of Mexico, and the eastern shore of the Copano Bay). According to the U.S. Census Bureau, the city covers an area of 18.5 square miles (13.9 square miles on land and 4.6 square miles on water).
The area started to develop after the Civil War, when a number of people thought about developing the Live Oak Peninsula. A wharf was built in that area, which became the town of Rockport in 1867. That same year, George W. Fulton and his wife relocated to their extensive land holdings on the Live Oak Peninsula. Both of them were interested in Rockport's development and created the town of Fulton farther up the coastline.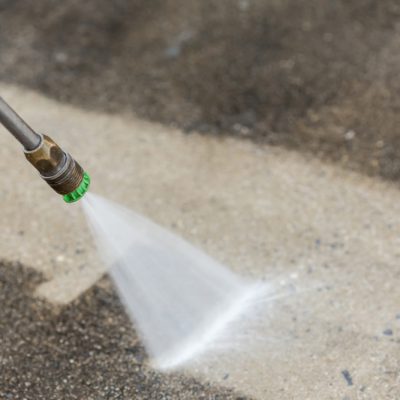 Concrete Coatings In Rockport, TX
USA Concrete Coatings is proud to service Rockport, TX with a variety of concrete protecting products and services. We are knowledgeable and capable of helping you figure out what you need to be happy with your concrete covering for many years to come. We have plenty of examples and references, just take a look at our about page for a long list of 5 star reviews.
Our commercial team is highly professional and quick. We can generally get in and out in less than a day, as we respect your time and realize downtime can be very costly for a business. For more about the process, please visit our installation page, or give us a call at (361) 853-2673 to discuss your project.
In addition to the different stains, dyes, and coatings that we can apply to concrete, we also provide epoxy, power washing and concrete sealing services. Please don't hesitate to reach out if you have any questions.
Examples Of Our Concrete Coating Work
---
---
---
---
---
---
---
Local Attractions
Rockport is a popular tourist destination, because of its access to boating and other types of marine recreation. It's a popular spot for bay, offshore, wade, beach, and pier fishing. It's also popular for the following outdoor activities:
Duck hunting.
Waterskiing.
Swimming.
Birdwatching.
It's a great spot for people who like seafood, and Rockport Beach has a number of different community facilities (including a playground and two beach pavilions). Rockport hosts several fairs and exhibitions throughout the year (which include the Oyster Fest, Seafair, and even a wine festival).
The Rockport Art Festival (which has been held every year since 1970) is a major event that features art exhibitions, auctions, and vendors that get together around the Fourth of July holiday. The Rockport Film Festival is another annual event that has screened and judged entries since it was founded in 2007. The Rockport-Fulton Market Days takes place on the third Saturday and Sunday of every month, which features vendors that travel from all over Texas to showcase their handmade art, crafts, and much more. Every month, it features live music, at least ten different food trucks, and over 160 vendors.
Rockport has an aquarium and is home to a number of historic sites (including the Fulton Mansion and city's heritage district). The city also hosts the Texas Maritime Museum as well as number of art galleries, restaurants, and shops. There are also a number of marinas, boat-launching ramps, marine service businesses, and ship chandlers in the area that cater to both recreational and commercial vessel throughout the area.
One of the biggest attractions for people who are into birding is the arrival of the whooping cranes. They winter within the Aransas National Wildlife Refuge, which is located nearby. A number of local organizations (including the Aransas Bird and Nature Club) have helped to preserve a number of unique reserves (such as the Connie Hagar Sanctuary and Aransas Woods). Rockport is located along the migration route of several different hummingbird species, and it even hosts the annual Hummer and Birding Expo (which includes tours of local residences where hundreds of ruby-throated hummingbirds can be seen at feeders).
If you live in the area and are looking for one of the best places for Rockport concrete staining, be sure to reach out to USA Concrete Coatings.