Located 180 miles southeast of San Antonio, Port Aransas is a town in Nueces County with a population of approximately 2,900 people. It's the only established town on Mustang Island, which is located on Padre Island. The surrounding bodies of water in the area include:
The Corpus Christi Bay.
The Gulf of Mexico.
The Lydia Ann Ship Channel.
The Corpus Christi Ship Channel.
The Karawanka Indians lived as nomads in the area when the Spaniards (who were led by Alonso Alvarez de Pineda) explored the coast in 1519. Governor Francisco de Garay of Jamaica commissioned him to explore the Gulf Coast from Florida to Vera Cruz. That summer, Pineda took a fleet of four ships and moved from east to west around the Gulf Coast so five passes along the Texas coastline could be mapped and explored (including what is now known as "Aransas Pass").
The Port Aransas Ferry System offers a free transportation service that runs 24 hours a day, seven days a week. The service connects Mustang Island and Port Aransas with the mainland town of Aransas Pass. Three boats can carry 20 regular passenger vehicles, but the number of vessels in service at any one time depends on the current demand. A 24-hour radio message on AM 350 broadcasts information about ferry regulations, but it can also be used for live broadcasts in emergency situations.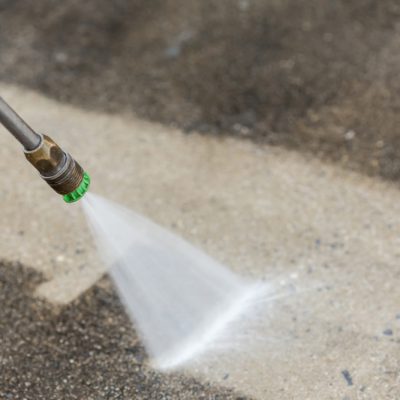 Concrete Coatings In Port Aransas, TX
USA Concrete Coatings is proud to service Port Aransas, TX with a variety of concrete protecting products and services. We are knowledgeable and capable of helping you figure out what you need to be happy with your concrete covering for many years to come. We have plenty of examples and references, just take a look at our about page for a long list of 5 star reviews.
Our commercial team is highly professional and quick. We can generally get in and out in less than a day, as we respect your time and realize downtime can be very costly for a business. For more about the process, please visit our installation page, or give us a call at (361) 853-2673 to discuss your project.
In addition to the different stains, dyes, and coatings that we can apply to concrete, we also provide epoxy, power washing and concrete sealing services. Please don't hesitate to reach out if you have any questions.
Examples Of Our Concrete Coating Work
---
---
---
---
---
---
---
Climate in Port Aransas
Like most of South Texas, Port Aransas has a humid subtropical climate with mild-to-cool winters. It gets an average of 31.92 inches of rainfall each year, as prevailing winds move out of the Southeast from the Gulf of Mexico. During the summer months, the average high temperatures can get well above 90 degrees with dewpoints in the mid to upper 70's. In January (which is the area's coldest month), the nighttime lows are slightly less than 50 degrees.
Economy in Port Aransas
During the 1900's, Port Aransas was doing a lot of business as an exporter of sea turtles. And fishing has always been a big part of the town's economy, especially sport fishing for spotted seatrout and redfish. Over 600 species of saltwater fish are thought to inhabit the waters of Port Aransas. While there are still local battles between the Recreational Fishing Alliance and the Coastal Conservation Association, the fishing industry in Port Aransas is still strong. Tourism makes up another large part of the area's economy. The beach in Port Aransas brings in thousands of visitors every weekend from Memorial Day to Labor Day
The economy of Port Aransas has become increasingly focused on what is typically referred to as "ecotourism." A number of bird-viewing locations and kayak paddling trails have been established by local and state agencies. Port Aransas has also started working on the construction of a natural preservation area, which will offer hiking trails and other areas that can be used for a number of nature-related activities.
If you live in the area and are looking for one of the best places for staining concrete in Port Aransas, be sure to reach out to USA Concrete Coatings.