Located in Comal and Guadalupe Counties, New Braunfels covers an area of 44.9 square miles and is known for its German heritage. It has a population of over 90,000 people and is a suburb in the northern part of San Antonio. New Braunfels was established in 1845 by Prince Carl of Solms-Braunfels, who was the Commissioner General of the Mainzer Adelsverein (which was also known as the Nobelman's Society). He named the settlement after his home in Germany and organized hundreds of people in the country to settle in Texas.
The Gruene Historical District is located in New Braunfels and was founded by the sons of Ernst and Antoinette Gruene, who were settlers within the community. The area had a bank, post office, school, general store, lumberyard, gristmill, dance hall, and cotton gin. It also had access to two railways that were used for shipping cotton bales, but it's most famous for its dance hall (which was a family activity in those days). Because of bad cotton crops caused by boll weevils and bank failures during the Crash of 1929, commercial activity in the area slowed down. But it's now recognized as a Nationally Registered Historic District, where people can dine within the ruins of the original gristmill or listen to live music at Gruene Hall.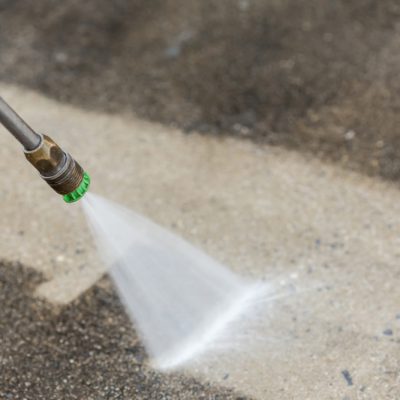 Concrete Coatings In New Braunfels, TX
USA Concrete Coatings is proud to service New Braunfels, TX with a variety of concrete protecting products and services. We are knowledgeable and capable of helping you figure out what you need to be happy with your concrete covering for many years to come. We have plenty of examples and references, just take a look at our about page for a long list of 5 star reviews.
Our commercial team is highly professional and quick. We can generally get in and out in less than a day, as we respect your time and realize downtime can be very costly for a business. For more about the process, please visit our installation page, or give us a call at (361) 853-2673 to discuss your project.
In addition to the different stains, dyes, and coatings that we can apply to concrete, we also provide epoxy, power washing and concrete sealing services. Please don't hesitate to reach out if you have any questions.
Examples Of Our Concrete Coating Work
---
---
---
---
---
---
---
Climate in New Braunfels
New Braunfels has a humid subtropical climate with hot, humid summers and mild winters. Temperatures can range from 49 degrees in the winter to 100 degrees in the summer. It and other areas around San Antonio are among the most flood-prone areas in North America. July and August are the warmest months in New Braunfels, with an average high of 95 degrees. May, June, and October tend to experience a great deal of precipitation.
Economy in New Braunfels
Both Rush Enterprises and Schlitterbahn are based in New Braunfels, and both companies are among the top employers in the area. Most of the city is served by the New Braunfels Independent School District as well as the Comal Independent School District. Small parts of Guadalupe County are within the Marion Independent School District as well as the Navarro Independent School District. The town also holds "Wursfest," which is a German-style sausage festival that's held every November. It also celebrates "Wassailfest" every December in its historic downtown.
New Braunfels brings in a large number of tourists, especially in the summer because of the cold-spring rivers that run through the city. Generations of families and college students come to New Braunfels every summer to tube for miles down the Guadalupe and Comal rivers. It's also home to the Schlitterbahn Waterpark Resort and the Ernst Eikel State Park (which attracts a number of skateboard enthusiasts). It even has a Buc-ee's gas station, which is considered to be the largest in the world.
If you live in the area and are looking for quality New Braunfels concrete staining, be sure to reach out to USA Concrete Coatings.