McAllen is the largest city in Hidalgo County and the 22nd most populous city in Texas. It's located on the southern tip of the state, which is in the Rio Grande Valley and on the U.S.-Mexico border. Part of the city limits extend southward into the Rio Grande and across from the Mexican city of Reynosa. McAllen is about 70 miles west of the Gulf of Mexico, and it has a population of over 142,000 people.
The original settlement (which was founded in 1904) was mostly rural and primarily agricultural. But during the second half of the 20th Century, McAllen had steady growth (which continued in the 21st Century). The introduction of the maquiladora economy and the North America Free Trade Association led to more cross-border trading with Mexico, which helped to stimulate the economy.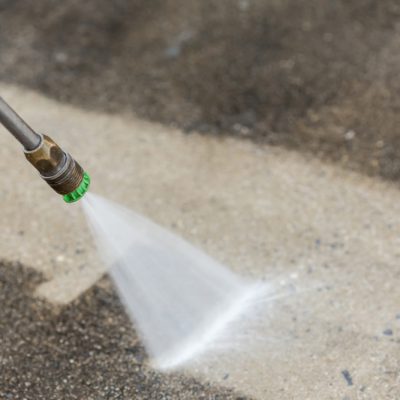 Concrete Coatings In McAllen, TX
USA Concrete Coatings is proud to service McAllen, TX with a variety of concrete protecting products and services. We are knowledgeable and capable of helping you figure out what you need to be happy with your concrete covering for many years to come. We have plenty of examples and references, just take a look at our about page for a long list of 5 star reviews.
Our commercial team is highly professional and quick. We can generally get in and out in less than a day, as we respect your time and realize downtime can be very costly for a business. For more about the process, please visit our installation page, or give us a call at (361) 853-2673 to discuss your project.
In addition to the different stains, dyes, and coatings that we can apply to concrete, we also provide epoxy, power washing and concrete sealing services. Please don't hesitate to reach out if you have any questions.
Examples Of Our Concrete Coating Work
---
---
---
---
---
---
---
McAllen's Climate
Like most of South Texas, McAllen has a subtropical climate. It has long, hot, and humid summers with brief, warm winters. The city's wet season is from May to October, while it's dry season is from November to April. Average temperatures range from 62.8 degrees Fahrenheit in January to 89.3 degrees Fahrenheit in August. The warm season is extremely long, with average temperatures from May to August that are above 90 degrees Fahrenheit. Because it has relatively high dew point values, the average humidity and heat index values are quite high.
It's not uncommon for McAllen to experience heat indexes that are over 110 degrees during the summer months, but winter temperatures in McAllen and other areas in the Rio Grande Valley are some of the warmest in the United States. The city experiences an average of 22.31 inches of rainfall each year, but most of it occurs during the warm season. The average rainfall peaks in September, when the threat of hurricanes and other types of tropical weather are at its highest. Its driest month is in February with only 0.66 inches of average rainfall.
McAllen's Economy
The Rio Grande Valley started its rapid development when an irrigation system was introduced in 1898 and a railroad was built in 1904. Both of these additions turned a once desolate area into a major center for agriculture. McAllen had a rural, agricultural economy throughout most of the 1900's, though it did experience periods of sporadic growth during that period. Today, the area is turning into a major area for international trade. In fact, much of the local economy has shifted from agriculture to international trade, health care, retail, and even tourism.
The McAllen Foreign Trade Zone (FTZ) is located between McAllen and Reynosa. It was commissioned in 1973 and was the first inland foreign trade zone in the United States. There is also an FTZ designation site at the McAllen Miller International Airport, which is used to facilitate a number of cargo needs. Products can be brought into the FTZ duty-free, but it has recently expanded to include the following:
Full logistical support services.
Public warehouse services.
Order processing.
Inventory control.
Incoming/outgoing quality inspection.
Kitting.
If you live in the area and are looking for one of the best places for staining concrete in McAllen, TX, be sure to reach out to USA Concrete Coatings.