Kingsville is a city that's located on the U.S Route 77 corridor between Corpus Christi and Harlingen and makes up most of Kleberg County. It is the principal city of the Kingsville Metropolitan Statistical Area, which is part of the Corpus Christi-Kingsville Combined Statistical Area. The city was named in honor of Richard King, who founded it so he could build infrastructure for the King Ranch. It was also meant to serve as the headquarters for the newly-built St. Louis, Brownsville, and Mexico Railway. The city was incorporated in 1911 and is now home to Texas A&M University — Kingsville. It's also home to the Naval Air Station in Kingsville, which is one of three locations used by the U.S. Navy for jet aviation training.
Kingsville is located about 33 miles southwest of Corpus Christi, 91 miles north of Harlingen, and 101 miles east of Laredo. The city is 13.9 square miles, with 13.8 square miles on land and 0.04 square miles on water. It's located in the geographical Gulf Coast Plain region of the United States, which is more commonly referred to as "the Coastal Bend." Mesquite trees can be found throughout the area, as well as several different types of cacti. Several creeks (which are fed by fresh-water springs) run throughout the city, and all of them feed into the Baffin Bay.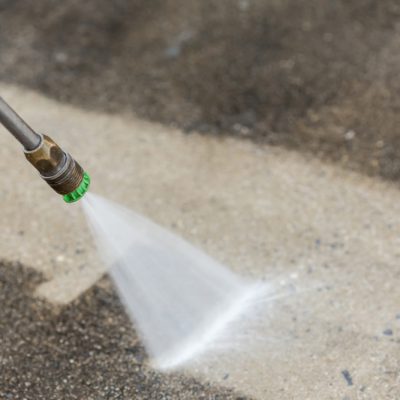 Concrete Coatings In Kingsville, TX
USA Concrete Coatings is proud to service Kingsville, TX with a variety of concrete protecting products and services. We are knowledgeable and capable of helping you figure out what you need to be happy with your concrete covering for many years to come. We have plenty of examples and references, just take a look at our about page for a long list of 5 star reviews.
Our commercial team is highly professional and quick. We can generally get in and out in less than a day, as we respect your time and realize downtime can be very costly for a business. For more about the process, please visit our installation page, or give us a call at (361) 853-2673 to discuss your project.
In addition to the different stains, dyes, and coatings that we can apply to concrete, we also provide epoxy, power washing and concrete sealing services. Please don't hesitate to reach out if you have any questions.
Examples Of Our Concrete Coating Work
---
---
---
---
---
---
---
Kingsville's Climate
Kingsville experiences hot and humid summers with mild-to-cool winters, which is characteristic of a subtropical climate. Because it's so close to the Gulf of Mexico, several hurricanes and tropical storms have made landfall in Kingsville (including one in 1914 that caused a significant amount of damage).
Kingsville's Economy
Some of the primary economic forces in the city and the surrounding region include the following:
Agriculture.
Oil and natural gas production.
Chemical refining.
Tourism
Military.
Westwater Resources owns and operates one of the few uranium mines in Texas. It has operated off and on since 1989 and produced almost 4.2 million pounds of uranium through an in situ recovery process, where the mineral is pulled from groundwater. NAS Kingsville also had a major economic impact on the city since it opened in 1942. And today, approximately one in seven of Kingsville residents have some type of association with the base.
The main campus of Texas A&M University – Kingsville (TAMUK) is located in the northwestern part of the city. The Irma Lerma Rangel College of Pharmacy (which is part of the Texas A&M Health and Science Center) is located on the campus of TAMUK. Coastal Bend College also has a campus in Kingsville, which offers a number of certifications and associate degree programs.
From its historical buildings in the heart of downtown to the longhorn and Santa Gertrudis cattle that graze in the King Ranch, this small but vibrant community has kept most of its original charm as it continues to grow into the future. It's home to almost 30,000 people and continues to be an important part of the Texas ranching industry (in addition to its educational and military facilities).
If you live in the area and are looking for one of the best places for staining concrete in Kingsville, be sure to reach out to USA Concrete Coatings.