Located in Cameron County, Harlingen is a city in the central part of the Rio Grande Valley and about 30 miles from the Gulf of Mexico. The city covers 40 square miles and is the second largest in Cameron County. It's also the fourth largest city in the Rio Grande Valley, with a population of over 71,000. Harlingen is the primary city of the Brownsville-Harlingen metropolitan area, which is part of the Brownsville-Harlingen-Raymondville combined statistical area.
Harlingen is strategically located at the intersection of U.S. Route 77 and U.S. Route 83, which has been co-designated as Interstate 69 East and Interstate 2 respectively. This has contributed to its development as a distribution, shipping, and industrial center. In 1904, Lon C. Hill (who was a man of Choctaw ancestry) saw the Rio Grande as a commercial waterway. He named the town he founded on the northern bank after the Frisian city of Harlingen, which is in the northernmost part of the Netherlands. That was when the town's first post office was established. The town incorporated in 1910. In 1920, the census showed it having a population of 1,748 people (with the local economy being mostly agricultural).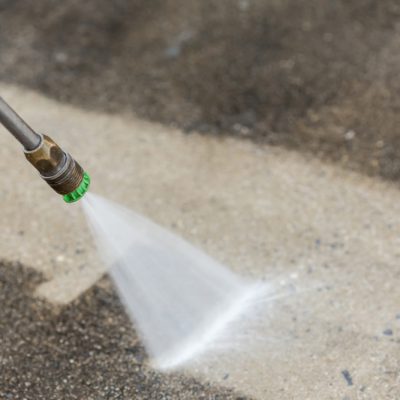 Concrete Coatings In Harlingen, TX
USA Concrete Coatings is proud to service Harlingen, TX with a variety of concrete protecting products and services. We are knowledgeable and capable of helping you figure out what you need to be happy with your concrete covering for many years to come. We have plenty of examples and references, just take a look at our about page for a long list of 5 star reviews.
Our commercial team is highly professional and quick. We can generally get in and out in less than a day, as we respect your time and realize downtime can be very costly for a business. For more about the process, please visit our installation page, or give us a call at (361) 853-2673 to discuss your project.
In addition to the different stains, dyes, and coatings that we can apply to concrete, we also provide epoxy, power washing and concrete sealing services. Please don't hesitate to reach out if you have any questions.
Examples Of Our Concrete Coating Work
---
---
---
---
---
---
---
Harlingen's Economy
A number of military installations were built in Harlingen during World War II, which caused the city's population to grow from 23,000 in 1950 to 41,000 by 1960. The Harlingen Army Air Field came before the Harlingen Air Force Base, which shut down in 1962. Local enterprise focused on the purchase and use of the abandoned base and all of its related housing, which laid the groundwork for continued progress toward a diverse economy.
By the late 1980's, the city's income from tourism ranked second only to the production of citrus fruits (with grain and cotton farming being next in order). The introduction of wholesale and retail trades, light and medium manufacturing, as well as a number of service industries has expanded the city's economic base. There have also been large-scale construction projects for a number of retirement communities, which have also contributed to its industrial development.
Harlingen's Current Military Presence
The Harlingen Armed Forces Reserve Center (AFRC) is a facility that hosts Reserve components of the United States Armed Forces units, which includes the following:
United States Army Reserve 319th Combat Sustainment Support Battalion, 4th Team.
1st Judge Advocate General Detachment, 5th Team.
1st Judge Advocate General Detachment.
812th Quartermaster Company (Supply).
The United States Navy Reserve.
Navy Operations Support Center Harlingen (NOSC Harlingen)
The United States Marine Corps Reserve 1st Battalion
23rd Marines Charlie Company (Det).
A Military Retiree Activities Office and ID card office are also located at Harlingen's AFRC.
Harlingen's Climate
Like most of South Texas, Harlingen has a humid subtropical climate. The summers are long and very humid, with hot days and warm nights. The winters are very dry, with warm days and cool nights. Harlingen experiences the most amount of rainfall in September, with an average of 5.76 inches.
If you live in the area and are looking for someone to help you with staining concrete in Harlingen, TX, be sure to reach out to USA Concrete Coatings.