Located in Nueces County, Corpus Christi is a city in South Texas and means "Body of Christ" in Ecclesiastical Latin. It's the largest city in Nueces County, but it also extends into three neighboring counties. Its political boundaries include both the Nueces and Corpus Christi Bays, with zoned boundaries that include small water inlets in Aransas, Kleberg, and San Patricio Counties. With a population of over 300,000 people, Corpus Christi is the eighth most populous city in Texas. It's also the hub of the Corpus Christi-Kingsville Combined Statistical Area, which includes six different counties.
The original settlement was named by Alonso Alvarez de Pineda, who was a Spanish explorer in 1519. He discovered the area's semitropical bay on the Christian feast day of Corpus Christi. Since the city was founded, it has annexed nearby lands and waters for the purpose of growth and development. The original area included several city blocks in what is now considered to be the downtown area, but most of its expansion occurred during the 20th Century.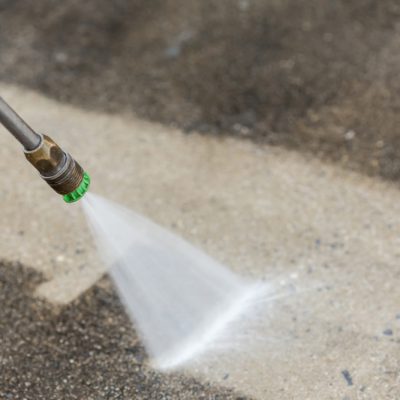 Concrete Coatings In Corpus Christi, TX
USA Concrete Coatings is proud to service Brownsville, TX with a variety of concrete protecting products and services. We are knowledgeable and capable of helping you figure out what you need to be happy with your concrete covering for many years to come. We have plenty of examples and references, just take a look at our about page for a long list of 5 star reviews.
Our commercial team is highly professional and quick. We can generally get in and out in less than a day, as we respect your time and realize downtime can be very costly for a business. For more about the process, please visit our installation page, or give us a call at (361) 853-2673 to discuss your project.
In addition to the different stains, dyes, and coatings that we can apply to concrete, we also provide epoxy, power washing and concrete sealing services. Please don't hesitate to reach out if you have any questions.
Examples Of Our Concrete Coating Work
---
---
---
---
---
---
---
The Corpus Christi Climate
The city has a humid subtropical climate with hot, humid summers and short, mild winters (which lasts from November to February). The city's warmest months are June through September, with August being the hottest. The city's overall climate is the same as what most of the Texas Gulf Coast experiences throughout the year, with a monsoon summer from April to October and a dry winter from November to March.
Corpus Christi is very windy, with wind speeds often reaching 25 miles per hour and gusts getting as high as 35 miles per hour. Winter and early spring are typically dry, and the average monthly precipitation is highest in September (which is when the threat of hurricanes and other types of tropical weather are at its peak).
The Corpus Christi Economy
Most Corpus Christi residents work in the service, wholesale, and retail industries as well as in various sectors of government. The Port of Corpus Christi (which is the fifth largest in the country and the deepest on the Gulf of Mexico) processes mostly oil and agricultural products, which drives a good portion of the local economy. A large portion of the city's economy also includes tourism and pharmaceuticals.
The Naval Air Station provides more than 6,000 civilian jobs to the local population, which makes it the single largest employer in the city. The Corpus Christi Army Depot is the largest helicopter repair facility in the world and is located on the Naval Air Station. The city is also the original home of Whataburger's corporate headquarters, which has over 650 locations in 10 different states and even Mexico.
Other large employers of the area also include:
CHRISTUS Spohn Health System.
Corpus Christi Independent School District.
Bay Ltd.
Stripes Convenience Stores.
AEP Texas.
If you live in the area and are looking for one of the best places for staining concrete in Corpus Christi, be sure to get in touch with USA Concrete Coatings.