Located in Cameron County, Brownsville is a city on the western Gulf Coast and is adjacent to the border of Matamoros, Mexico. With a population of over 186,000, it's the 18th largest city in Texas and is part of the Matomoros-Brownsville metropolitan area. The city is known for having subtropical weather all year round, a deep-water support, and a vibrant Hispanic culture. The city was founded in 1848 by American entrepreneur Charles Stillman after he developed a nearby riverboat company, which became very successful. The city was named after Major Jacob Brown, who fought and died while serving as a U.S. Army soldier during the Mexican-American war (1846-1848).
Brownsville is among the most southernmost cities in the United States. In fact, only a handful of towns in Florida's Miami-Dade and Monroe Counties (including the Everglades City in Collier County) are located further south than Brownsville. The city has a total area of over 84 square miles, with over 81 miles on land and over 3 miles on water. This information is based on the United States Census Bureau of 2017.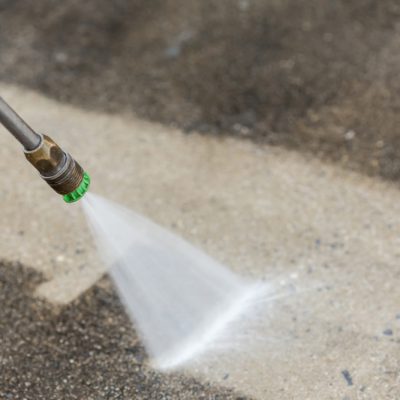 Concrete Coatings In Brownsville, TX
USA Concrete Coatings is proud to service Brownsville, TX with a variety of concrete protecting products and services. We are knowledgeable and capable of helping you figure out what you need to be happy with your concrete covering for many years to come. We have plenty of examples and references, just take a look at our about page for a long list of 5 star reviews.
Our commercial team is highly professional and quick. We can generally get in and out in less than a day, as we respect your time and realize downtime can be very costly for a business. For more about the process, please visit our installation page, or give us a call at (361) 853-2673 to discuss your project.
In addition to the different stains, dyes, and coatings that we can apply to concrete, we also provide epoxy, power washing and concrete sealing services. Please don't hesitate to reach out if you have any questions.
Examples Of Our Concrete Coating Work
---
---
---
---
---
---
---
Brownsville's Climate
The City of Brownsville is nestled between four different climates, which include the following:
Subtropical.
Chihuahuan Desert.
Gulf Coast Plain.
Great Plains.
This type of climate produces a large amount of bird migration rates. Its network of oxbow lakes (which are distributaries of the Rio Grande) are a good habitat for a number of nesting and breeding birds during the spring and fall migration periods.
The winters are warm, with summers that are hot and humid. Because it's located on the Gulf Coast, Brownsville's climate resembles a tropical savanna climate. But because of its proximity to the Chihuahuan Desert and the Gulf Coastal Plains, the city's climate is near the boundary of a hot, semi-arid climate.
Snow is a rare occurrence in Brownsville. Its wettest season is in late summer and early fall, with its peak in early September when the threat of tropical weather is at its greatest. Its dry season is from November to April, but it gets a modest amount of rainfall (with an average of 26.78 inches every year). This is based on records from 1991 to 2020.
Brownsville's Economy
Most of Brownsville economy comes from the service and manufacturing industries. The government and the University of Texas Rio Grande Valley are both major contributors to the local economy. Other major industries in the city include education, aerospace, and transportation. During the 1900's the city's population went up after a boom in the agricultural industry. And because of its subtropical climate, it has become a commercial hub for the citrus industry.
The Port of Brownsville produces a significant amount of revenue for the city. Its located two miles from the city and provides a link between the network of nearby waterways in Mexico and the Gulf Coast Intercoastal Waterway of Texas. It has also become an important economic hub for South Texas where shipments come in from other parts of the United States, Mexico, and other foreign countries.
If you live in the area and are looking for one of the best places for staining concrete in Brownsville, TX, be sure to get in touch with USA Concrete Coatings.