Located at the heart of Jim Wells County, Alice is a city in South Texas with a population of over 19,000 people. The town was established in 1888, and it had a couple of different names before it was named after Alice Gertrudis King Kleberg (who was the daughter of Richard King). Alice came out of the defunct community of Collins, which was three miles to the east. The San Antonio and Aransas Pass Railway tried to build a line through Collins in 1880, but the people living in the town didn't like the idea of selling their land to a railroad company. So, the site was moved three miles west.
A depot called "Bandana" was established at its junction with the Corpus Christi, San Diego, and Rio Grande Railway. It soon became a thriving point for cattle shipping, and an application for a post office was made under the name "Kleberg" in honor of Robert Justus Kleberg (who was a veteran of the Battle of San Jacinto). The application was denied because a town called Kleberg was already on the post office list, so residents chose the name "Alice" instead. After the post office opened for business in 1888, the remaining people living in Collins moved to Alice (which had already become a thriving community).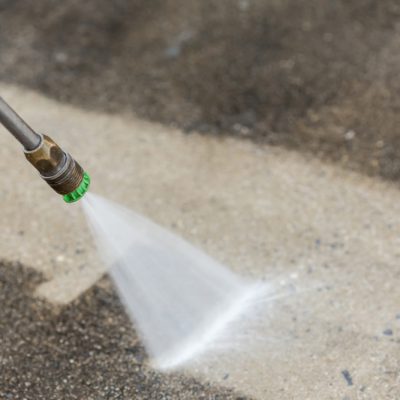 Concrete Coatings In Alice, TX
USA Concrete Coatings is proud to service Alice, TX with a variety of concrete protecting products and services. We are knowledgeable and capable of helping you figure out what you need to be happy with your concrete covering for many years to come. We have plenty of examples and references, just take a look at our about page for a long list of 5 star reviews.
Our commercial team is highly professional and quick. We can generally get in and out in less than a day, as we respect your time and realize downtime can be very costly for a business. For more about the process, please visit our installation page, or give us a call at (361) 853-2673 to discuss your project.
In addition to the different stains, dyes, and coatings that we can apply to concrete, we also provide epoxy, power washing and concrete sealing services. Please don't hesitate to reach out if you have any questions.
Examples Of Our Concrete Coating Work
---
---
---
---
---
---
---
Culture in Alice
Alice has long been considered to be the "Birthplace of Tejano Music," which dates back to the mid-1940's when Armando Marroquin of Alice and Paco Betancourt of San Benito launched what was to be the first home-based recording company exclusively for Tejano artists. Ideal Records was based in Alice and was under the direction of Marroquin, who also owned and operated a jukebox company. He made sure that their recordings would be distributed throughout South Texas.
Their music (which was sent in by Tejano and Mexican composers) gained popularity by jukeboxes that were placed in restaurants, cantinas, and other establishments. They were also featured on Spanish-language radio programs, which were scarce at the time. Alice was also the home to Freddie Records and Hacienda Records — both of which were major players of Tejano music in the 1970's and 1980's.
Alice's Current Economy
Much of Alice's current economy is focused on the oil industry, with more than 100 different oil field companies throughout the area. Alice is also called the "Hub City" because of its geographic location (which is between Corpus Christi, McAllen, Laredo, and San Antonio). This makes Alice the perfect center for distribution. Some of the major oil companies that are based in Alice include Schlumberger and Halliburton, but it also serves as the headquarters for Dixie Iron Works and MSI.
Aside from a thriving industrial base, Alice has a number of attractions. Some of them include:
Lake Findley.
South Texas Museum.
Tejano Music Hall of Fame Museum.
The Alice Water Tower.
If you live in the area and are looking for one of the best places for staining concrete in Alice, be sure to reach out to USA Concrete Coatings.